How to Open Terminal on Windows?
2023-03-29 146 words 1 min read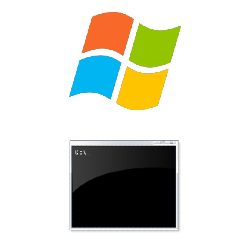 This article describes how to open a Terminal session on Windows computers.
Option A.
Windows has multiple built-in command prompts that run a similar function as a terminal in Unix-like operating systems such as Command Prompt and PowerShell. Here are the steps to open the command prompt in Windows:
Press the Windows key on your keyboard or click the Windows icon in the bottom-left corner of the screen.

Inside the search bar, type "cmd" (without quotes).

Click on the "Command Prompt" app in the search results.
Option B.
Alternatively, you can also open the command prompt by using the "Run" dialog box:
Press the Windows key + R on your keyboard.

In the "Run" dialog box, type "cmd" (without quotes) and press Enter.
Conclusion
The command prompt window will now be open, allowing you to run various command-line interface commands and tools on your Windows computer.
Authored By Is-Rael Landes
Is-Rael Landes, a good man living on the earth, loving making website, teaching others and coding.